Expansion into New Territory: Marist in Palos Heights
Marist High School has purchased a 75,000 square-foot building which will be made into a state-of-the-art facility to benefit students through athletics.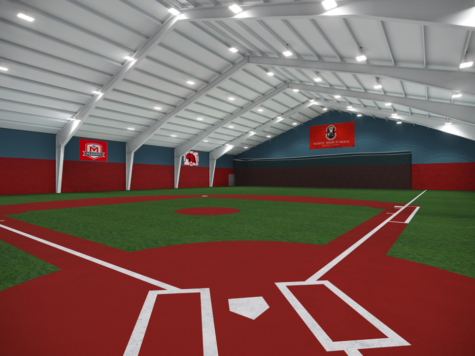 Located on Ridgeland Avenue, the former Palos Courts will be renovated and will provide two turf arenas, three all-purpose courts, three multi-purpose rooms, audio-visual equipment, boys and girls locker rooms, concessions, and air-conditioning.
"This facility is an investment not only in the future of our school, but in our holistic approach to educating and caring for the body, mind, and spirit of each student, alumni, donor, and community member." said Larry Tucker, President of Marist, via the online Marist Blog. "Our commitment to excellence drives us to continually be forward thinking."
The complex will have spaces intended for football, basketball, volleyball, baseball, softball, golf, with brand-new flooring, lighting, and more. Marist will have an edge in preparation compared to other schools in the state.
Future Marist athletes will be able to train in a top-of-the-line facility that will give them a better opportunity to train and prepare for collegiate sports. Marist also gains a leg up on other high schools with recruitment for middle schoolers looking to maximize their athletic potential.
Principal Meg Dunneback said via the Marist blog, "The new facility allows us the opportunity to further support initiatives related to student mental health and wellness, while building a curriculum that leads into many of the advanced fields that our students are looking to enter once they complete high school and beyond."
"I love that the new facility will allow future students to have a greater opportunity to play sports in college." Junior football player Darrell Jackson-Mitchell says. "It's important for Marist to draw people in to attend their school."