New Documentary Focusing on Paul McCarney's Life After The Beatles in Production
Recently, a new documentary has been announced that will explore the life of Paul McCartney after the breakup of The Beatles.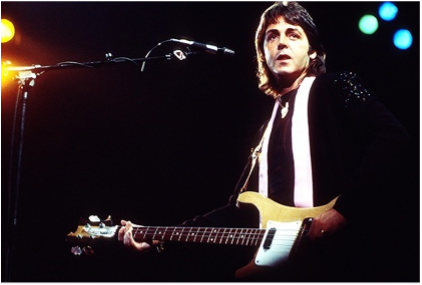 The documentary is titled Man on The Run and will follow Paul and his wife Linda during the 70s.  This includes the formation of their band Wings. The documentary is supposed to contain never before seen footage of the couple.
The documentary is being directed by filmmaker Morgan Neville. Neville has a distinguished career and even won an Academy Award for his film 20 Feet from Stardom in 2013. Most people following the documentary's development seem to think he is the man for the job.
The documentary has piqued the interest of Beatles fans because Paul's life in the 70s has mostly remained unexplored.
The 70s were an interesting time for Paul, as he tried to replicate The Beatles' success with Wings. Wings are mainly known for songs like "Band on the Run" and "Live and Let Die," but never reached the same cult status as The Beatles.
It is currently unknown if the documentary will cover Paul's infamous arrest in January 1980 for illegally bringing 7.7 ounces of marijuana into Japan.
The extent of how much detail the documentary will go into is yet to be determined, but it will be interesting to see what other unknown events are covered.