New Teachers on The Block: Part I
No one wants strangers in their home, so here is part one of getting to know these new Marist Teachers so students, parents and faculty can learn who they are.
Mr. Alatorre, World Language Department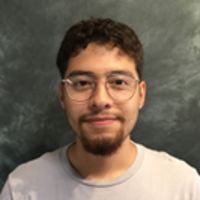 Mr. Luis Alatorre teaches Academic and Honors Spanish 3. Being from Blue Island he had heard good things about Marist. Recalling that friends told him, "it's a really good school – there's a real emphasis on being together."  Teaching is in Mr. Alatorre's blood whether it be in a classroom or after school as his mom and aunt are teachers. This year he has also taken on the role as co-moderator of the Latinos United club with Ms. Martinez.
Ms. Lyons, World Language Department

Ms. Alexa Lyons teaches Spanish 1 and 4. She grew up as a native Spanish speaker so the language came easy to her. When asked why she wanted to be a teacher she said, "I wanted to be a Spanish teacher specifically because I just love the culture and heritage." Although this is Ms. Lyons' first official year teaching here, she has substituted here in the past.
Ms. Sandoval, Art & Tech

Ms. Maria Sandoval began her journey at Marist as a chorus teacher. Her teaching career began as a student teacher at Gallistel Language Academy teaching guitar, band and orchestra and then moving on to Stagg High School to teach choir. When asked what her favorite part about the school was she stated, "I love working with my colleagues: the music department rocks!" Marist was familiar to her as it has been a reminder of her old school, Maria High School.
Mrs. Carlson, Art & Tech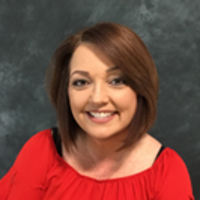 Mrs. Susan Carlson's teaching journey began as an adjunct professor at Loyola University, Benedictine University and Trinity Christian College while she worked full-time in the broadcast and journalism field. From this, she realized that she wanted to focus on teaching when she stated, "I was waiting for the right opportunity to come up, and when this opening happened it felt like such a perfect fit." Marist has become a home for her as it has fulfilled her desire to teach and it is a place where she feels that her faith is valued.
Mr. Maslanka, History Department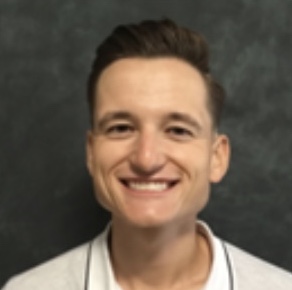 Mr. Zachary "Mas" Maslanka is a teacher in the History department teaching Honors Constitutional Law and both Academic and AP US History. Teaching was not always his passion and during our interview he stated, "when I was in high school I was really struggling with what I wanted to do when I grew up." His great high school experiences are what brought him to be a teacher. From those experiences he stated, "I wanted to be in high school forever."