Best On the Field or Best for the Bench?
During games I have heard unsportsmanlike comments and seen dirty plays. This article is a reminder for student athletes to realize how risky it is to perform these offensive acts.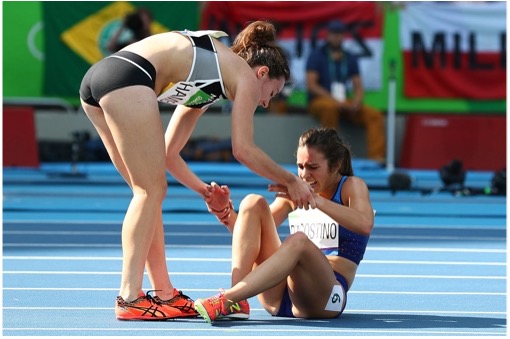 Swearing at a player is a terrible way to represent Marist, your team, and yourself. We are wearing a jersey with 'Marist' on it and should treat everyone with respect to best represent our school. If someone starts a conflict leave it and walk away.
Never result to violence because someone else decides to be a bad sport. Some plays can get out of hand, but always remember to apologize or help each other up. The best option is to ignore the other player and never stoop to their level, even if this keeps continuing.
Coaches will never allow bad sportsmanship on the field or court. If they see you acting rude or unethical, they will sit you.
Everyone has a bad day but leave your emotions for other worldly problems off the field. People go through bad days, but it doesn't mean we hurt others with words or actions because of one bad play or call.
Have you ever seen someone act with unsportsmanlike conduct? Most cringe or find it ridiculous when they see a player act in such matter. Don't be that cringey person, be the best sport you can be.
Being a good sport can help you in the long run by being able to deal with conflict and present yourself in the best way.