Extra! Extra! Freshman Read All About It!
Here's some advice to the future Marist class of 2027. Marist students of all grades gave some information of what they wished they knew before they started high school.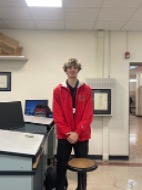 Jack Meador, 2024
"It's not as scary as it seems. It's really not that bad at all.  You may be intimidated on your first day because of how big the school and it is a new experience. Everyone is friendly and willing to help – all you have to do is ask."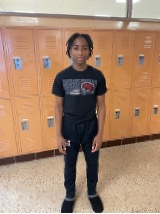 Austin Betts, 2024
"I wish I knew to organize my notebooks for when I'm studying.  Staying organized plays a big part in getting your work done on time so make sure you have everything sorted out. This will ensure less stress regards to doing homework and studying."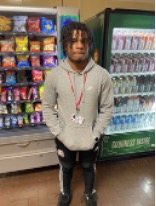 Mikal Dilworth, 2025
"Don't get too behind on your work.  Once you fall behind, it is difficult to catch back up and it will cause additional stress. Make sure you're on top of everything."
Sierra Champliss, 2023
" No one really cares [about] what you do or how you dress. So you can just be yourself.  High school is the time for you to freely express yourself, be you. This is a time for you to discover who you are."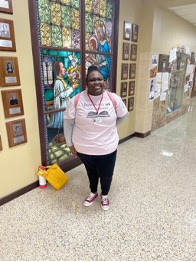 Meshari Williams, 2024
"Actually how hard my junior year was going to be.  Junior year is by far the hardest year due to assignments stacking up. In addition to that, this is a time to start considering what college you want to go to."
Although starting high school may be scary to some, it is not as bad as it seems. There's a change in classes and course difficulty but, overall, it is a good experience. Hopefully, these Marist students have helped you gain a sense of encouragement and stripped you of your fear to start high school.