Marist's Giving Tree
Marist is supporting the families of Our Lady of Tepeyac by giving toys to pre-k through 8th graders for the Christmas drive.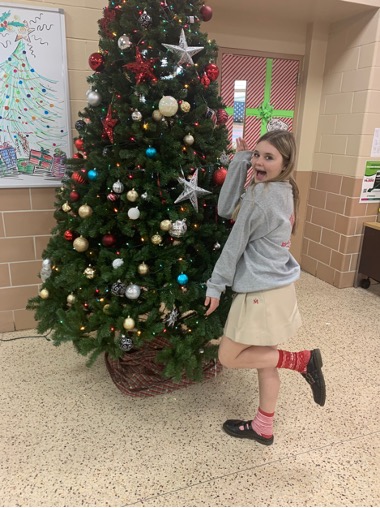 Marist previously partnered with Our Lady of Tepeyac community for the Thanksgiving food drive. Each period B class will again be assigned three children to collect toys for.
All donations are due by the 15th of December.
During an interview with both Ms. Madonia and Ms. Stapleton, they shared how proud they were to help the community. Marist hopes to continue this partnership because of how grateful and appreciative the community is.
Any extra toys will be donated to local charities and shelters.
Make sure you turn in your donations to put a smile on a child's face this Christmas season!