The Annual Thanksgiving Food Drive
Give back to your community by donating to The Thanksgiving Food Drive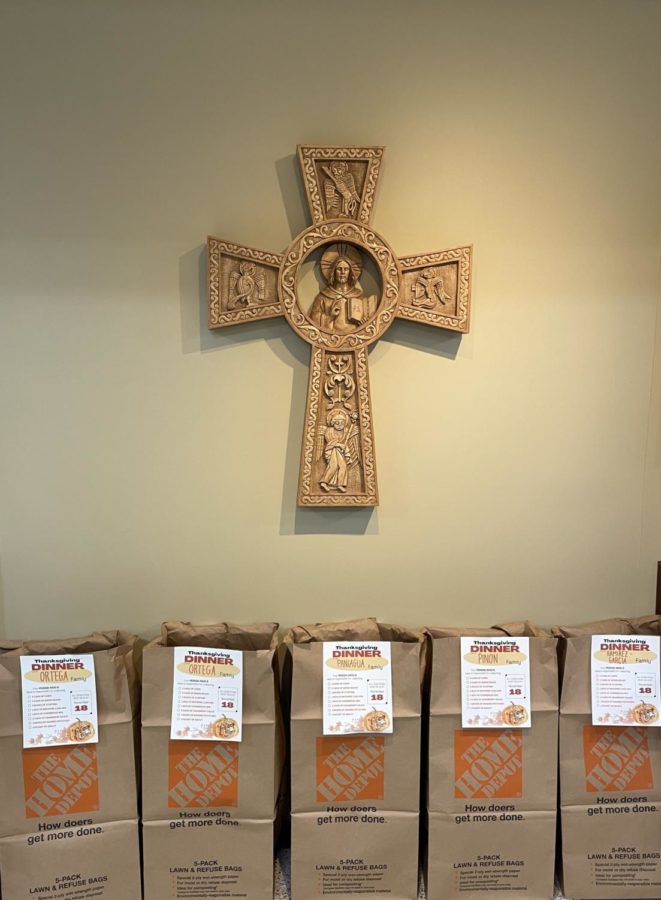 The Thanksgiving food drive takes place now until November 18th
.  Students are asked to donate canned goods
to help feed families during the holidays.
Campus Minister Mr. Brennan said, "We [Marist] partner 
with Our Lady of Tepeyac and they let us know how many families need 
help… [we're] trying to collect as much food as we can to feed those 
families for Thanksgiving and days after."
Giving is the reason for the season and some people feel like they do not 
have an opportunity to give.  Through donations
you can help bring a meal to a family's table.
When asked what message he would like to give to the students to 
encourage them to donate, Brennan remarked, " So often people think 
they can't make a difference… you can very much help a family that is 
in need by donating a can or two of food.  You can help make that 
holiday happen for them when maybe it would not."
The food drive has a long history at Marist. It has been going on for 15 
years. 
When asked about the history of the drive Brennan stated, "It was 
created to give back to the community and practice the Christian value 
of charity."  
Ultimately, during this season of gratitude people are looking for a way to give back. The food drive gives you a chance to make your very own contribution. Through a small donation you can make a big difference.