Marist Celebrates Hispanic Heritage Month
Over the past month there have been a number of events to celebrate Hispanic culture throughout heritage month.
This September, Marist celebrated Hispanic Heritage Month through activities in and outside the classroom. This celebration lasted September 15th through October 15th.
Ms. Martinez, who is a Spanish teacher and the moderator of the Hispanic United club, spoke about the activities she did in her classroom.  "In my classroom, we learned about different famous Hispanic people and the impact they made.  We've also explored our own identity with my heritage class and what it means to be Hispanic or Latino, and what those terms are."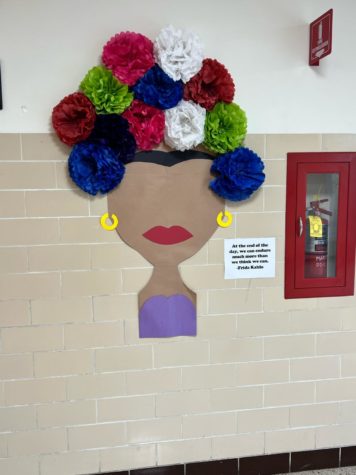 Although teachers spoke about Hispanic Heritage month, Marist also did activities to celebrate this month outside of the classroom. One activity was hosting a Guacapalooza which is an annual event that is offered to students by the Spanish club.
Another was having a huarache band to come play after school. It was a fun way for Marist to learn about Hispanic music live and in person. In addition, a special day was hosted allowing all Hispanics to wear their cultural clothing to show spirit for their culture on Friday, September 30th.
Ms. Martinez had said, "I will like us to spread the idea that not all Hispanics are Mexican because there are many different Hispanics and Latinos in Latin America." The importance of all cultures should be celebrated all year around and not just for one month.
Ms. Hayes, the Director of Diversity Equality and Inclusion had said, "In the future I would love for Marist to have the celebration of different cultures interwoven into the fabric of the school and for all ethnicities to be celebrated year round."
With the help of Marist students and staff, Marist can grow more as a community and learn more about each other's culture.