Small Business Spotlight: Belle Up Boutique
Belle Up is a boutique in Chicago that specializes in stylish women's apparel.
Jamenda McCoy founded and established the shop in 2009. The shop first produced maternity clothes, but in the third year of the business they began to branch out to different types of clothing. Now they sell over 100 different brands of timeless classics that are also affordable.
Although they mainly sell women's apparel, jewelry is one their trending items.  Their most popular is the 'Dainty Chicago Flag Necklace.'
McCoy expresses, "We are proud of the fact that, at Belle Up, there is truly something for every woman in your life."  While there are Chicago specific items, there are also many other types of items to choose from.
Behind this business is a woman that puts great time and effort into this brand that people may overlook. McCoy manages the company's financials, budgeting, spending, and yearly goals.
She said, "I analyze market trends and buying behaviors to keep our offerings and inventory fresh and relevant." She mainly spends most of her time behind the scenes while her team helps with the rest.
People may think it's easy to run a business, but it takes a lot of work to make one successful.
For people who want to start their own business, McCoy has plenty of ideas that helped make her shop become successful. One of them is to always have a stable budget.
She said you should not start a business if you are not willing to put money into it on a day-to-day basis. You'll have to make some sacrifices financially if you have a chance of your plan working out.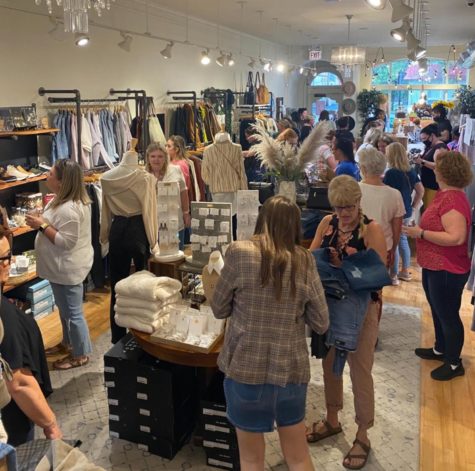 Data shows that 1 of 5 businesses fail within the first year and almost half of them fail within the first 5 years. McCoy said that, "there are very few "overnight success" stories; building a viable, profitable business takes time."
Developing ideas is the simple part but working hard to make those ideas successful is where the challenge is. It takes lots of time and effort to pursue these ideas and not everyone can do it.
If you're interested in going to Belle Up Boutique, the location is 1915 W. 103rd Street Chicago, IL 60643.