O'Connor Named Chick Evans Scholar
Emmett O'Connor (senior) has been awarded the Chick Evans Scholarship.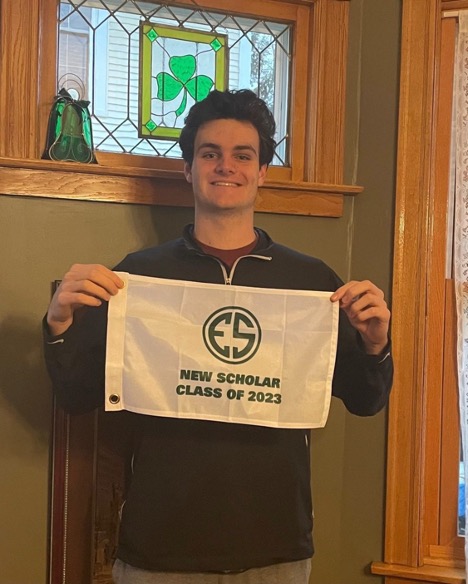 Emmett O'Connor captured this award that is highly sought after in the golf caddy community. This scholarship includes full tuition and housing for a highly successful caddy and student.
"I talked with a bunch of members who knew about the Evans [scholarship], my caddie master, and a bunch of other caddies that went through the process," says O'Connor.  O'Connor has been a caddie for several years, so knowing the qualifications for this award were simple for him, "a good strong caddie record, good grades, and excellent character.
Since O'Connor knows what an accomplishment this is, he is grateful for being recognized, "It felt great to win the scholarship and something I worked so hard for went my way."
Currently O'Connor is waiting for the Evans board to pair him with a school, but his top options are the University of Illinois, University of Indiana, and University of Wisconsin.