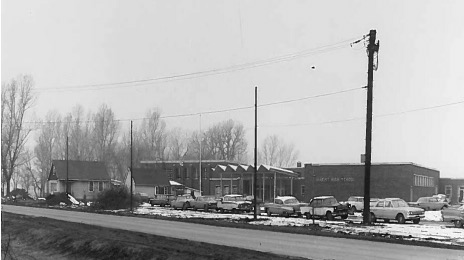 The Mass took place in the Main Gym at 10:00 am. Fr. Tom Hurley presided over the mass. A brief reception was held afterward with refreshments for attendees.
Mr. Tucker, president of Marist, provided opening remarks. He acknowledged former teachers, brothers, alumni, and all those who have helped Marist become what it is today.
"Back when I was a student here, there was at least forty, forty-two Marist Brothers who walked the hallways here. The monastery over there, that's now the science wing, was packed with Marist Brothers, and that's where they lived," said Mr. Tucker.
"To this day, we were down to only a couple of Brothers. So it's kinda turned over to the lay people to say we gotta continue this thing called Marist and everything that goes with it."
Marist was founded by the Marist Brothers in 1963, after Cardinal Albert Meyer asked them to operate an all-male high school on the southwest side of Chicago. Marist High School opened its doors on September 9th, 1963 to 323 Marist RedHawks.
In 2002, Marist High School became co-ed and welcomed female students to the Marist community.
"My family really is the brothers because I have lived and worked with these guys for my entire life and they're the ones that have taken care of me," said Brother John. "We call it a family of choice that were not blood brothers, but we are brothers."