March Begins Women's History Month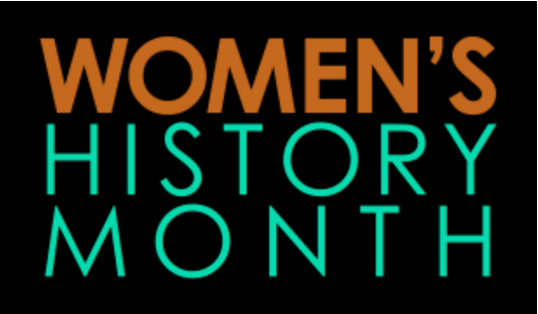 The year is 1978.
The Education Task Force of the Sonoma County Commission on the Status of Women plans a small, week-long celebration in Santa Rosa, California starting on March 8th to commemorate International Women's Week.
Fixed celebration is a sign of success and Women's History events begin to spread across schools, communities, and organizations across the United States.
By 1980, President Jimmy Carter is declaring the week of March 8th as National Women's History Week.  This is thanks to the work of historians and women's groups led by the National Women's History Project who successfully lobbied identification across the country.
This is the beginning of what will become Women's History Month.
A few years later, Congress finally passed a law which made March 'Women's History Month.'  Congress continued to pass laws that called on the President to continue this tradition. Since 1995, each president has proclaimed March as Women's History Month.
Women's History Month is a celebration of contributions and achievements women have made in the U.S.
Each year, the National Women's History Alliance creates a theme to help honor particular women. Some of the previous themes include: "Women taking the Lead to Celebrate our Planet" (2009), "Celebrating Women in Stem" (2013), and "Women Providing Healing, Promoting Hope" (2022).
This year's theme is "Celebrating Women Who Tell Our Story."
According to the National Women's History Alliance (NWHA), "the NWHA will encourage recognition of women, past and present, who have been active in all forms of media and storytelling including print, radio, TV, stage, screen, blogs, podcasts, and more. The timely theme honors women in every community who have devoted their lives and talents to producing art, pursuing truth, and reflecting the human condition decade after decade.  From the earliest storytellers through pioneering journalists, our experiences have been captured by a wide variety of artists and teachers.  These include authors, songwriters, scholars, playwrights, performers, and grandmothers throughout time."
The NWHA also encourages communities to hold their own celebrations.
Women's History Month can be celebrated in all kinds of ways, such as: learning about historical women and their stories or supporting women's nonprofits and businesses.
No matter how you celebrate, Women's History Month serves as a time to reflect and celebrate all women who have contributed to America.