Poor Dog Review
Poor Dog is a small business whose owners are caring, kind, and certainly have a lot of culinary expertise.  This restaurant gives you a sense of community while also being a homey atmosphere that all students can enjoy. 
The food gives you a feeling of good 'ol home cooking. My friends and I tried 2 different items at this wonderful restaurant.
"This is one of the best milkshakes I have ever had!" Freshman Lilly Lara says. 
"My favorite item on the menu is the chicken pita," said Claudia Sandoval who is one of the owners.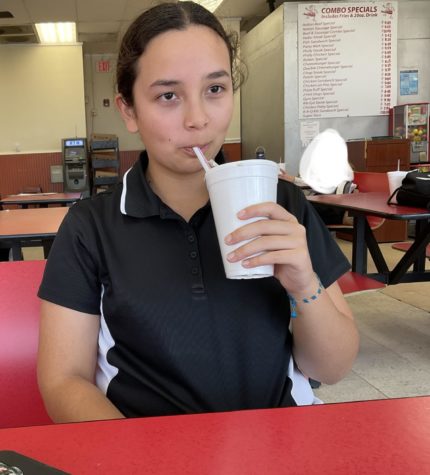 "The Poor Dog restaurant first opened its doors in September 2010. My brothers and I decided to open The Poor Dog to allow us to have more freedom, so we took a risk," said Claudia Sandoval.
Some advice that Claudia has for aspiring business owners is,  "to have patience. Starting a new business is not easy, it takes a lot of time and lots of dedication. Although doing something huge, like investing all of your time and money to a business that may or may not thrive is intimidating, you won't know until you try."
The food at Poor Dog is definitely worth trying. I agree with Claudia, the chicken pita was excellent and definitely worth a try.
The Poor Dog is a great place to go after a long hard day at school. At the restaurant you will meet some of the most courteous and helpful owners in the world.